Welcome to Södra Strand Sjömack
With us, you refuel with petrol and diesel, when the card terminal is open, refueling can take place unmanned with a credit card.
Sjömacken is open every day of the year between 06:00 and 20:00
Fuels available are Petrol (E5) and Diesel (ACP Diesel without RME).
The price is stated in the payment terminal / pump, please note that we only accept card payment and payment is made in the payment terminal on the bridge, no cash or SWISH.
Welcome to us for a simple and trouble-free refueling!
IMPORTANT INFORMATION:
The card terminal reserves SEK 1,500 for the purchase of fuel
If there is no SEK 1500 in your account, no purchase is allowed
The reservation amount is released within 1-2 days of the purchase made
If more fuel is desired (in addition to SEK 1,500), the purchase process can be redone if the desired amount of fuel has been reached
Follow the instructions on the display and signs and be careful when refueling!
In the event of a leak / fire, call 112 immediately and enter Sjömack Södra Strand
THANK YOU FOR THINKING WITH US!
Address for GPS input:
Coordinates: 58.53013963437971, 15.036994580852523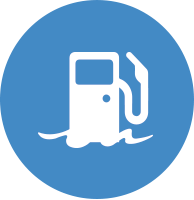 Sjömacken's opening hours 2022:
Every day all year round between 06:00 and 20:00
Tillfälligt höjda priser Motala Södra Strand V24 / Ons-Sön på grund av Vätternrundan