QUICKSTOP
 

FOR MOTORHOME AND CARAVAN IN SWEDEN
BUY YOUR TICKET - SELECT CITY/AREA:
INFORMATION ABOUT PAYMENT
At Park and Stay, you can pay for your stay 24 hours per day on our website with a credit card (Visa/Mastercard). There is no other way to pay, all payment is done at our webpage.
SHORT FACTS:

It is NOT possible to pre-book / pay for your place in advance as Park and Stay applies drop.
When payment is completed, the countdown of purchased time begins immediately from the date and time the purchase was completed. Payment is only made online via www.parkandstay.se
Note! If you dont have a "Personal identification number" just press, "SKIP" in the web shop.
Code for service booth and receipt are sent via specified e-mail and code and confirmation via SMS.
Be sure to enter the correct registration number!.
We use NETS for secure payments, read more about NETS here: www.nets.se
See terms of purchase for more information on terms and conditions.
Motala Södra Strand
Open all year around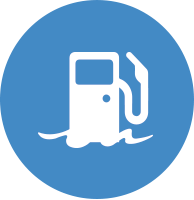 Welcome to Södra Strand Sjömack
With us, you refuel with petrol and diesel, when the card terminal is open, refueling can take place unmanned with a credit card.
Sjömacken is open every day of the year between 06:00 and 20:00
How it works
Park and Stay offers QuickStop for caravans and mobile homes, we want it to be simple and uniform to visit our QuickStop locations, therefore we use a simple template where all the important information is, both in terms of service and comfort.
Of course there are also clear instructions posted on our QuickStop via information boards which can be found on our service building.
Open 24h day
We are open 24h/day during the season, come to us when it is convenient for you.
Security
Security providers performing patrols around the clock on our QuickStop, all for your safety!
Pay for the time you need
Our rates are low, flexible and fair, stay from a minimum of 6 hours to a week or two!
Arrivals
Find an empty seat, parking inside the marked lines (when there is lines painted).
Buy ticket and pay online through our website using your laptop or smartphone or borrrow our infokiosk (Visby) on arrival